By Matthew Santamaria (msantamaria@hdsa.org)
NOTE: The following story discusses the topic of suicide.  If you are feeling suicidal or have suicidal thoughts, visit the National Suicide Prevention Lifeline or call 1-800-273-8255.
At 3-years-old, Virginia resident Shannon Allen met her future husband, Geof. At 16-years-old, the couple was crowned prom king and queen. The couple had a true love story.
As a teen, Shannon learned that Geof's family was affected by Huntington's disease (HD), a fatal genetic disorder that causes the progressive breakdown of nerve cells in the brain. It deteriorates a person's physical and mental abilities during their prime working years and has no cure.
At a young age, the couple attended a lot of funerals as multiple family members were affected by HD. Every child of a parent with HD has a 50/50 chance of inheriting the faulty gene.
"I never thought HD would knock on our door, but, in any case, we decided not to have children and I was okay with that," said Shannon. "I just wanted to marry my best friend, maybe adopt some dogs, and grow old together."
In 1993, Geoff would continue to live life on his terms as he hiked the entire
Appalachian National Scenic Trail
. The trail in the eastern United States extends from northeast to southwest for about 2,190 miles along the crest of the Appalachian Mountains.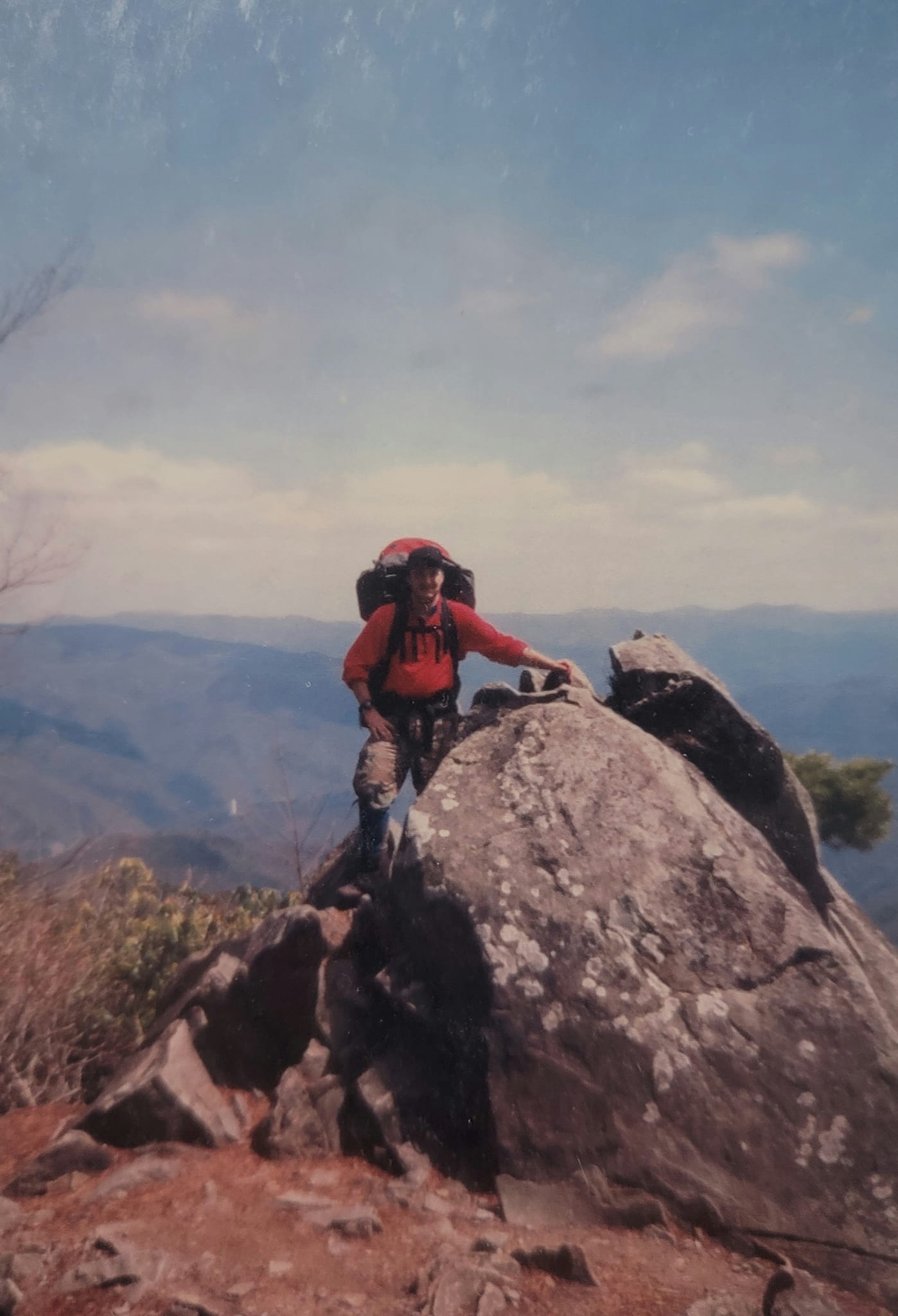 At 22-years-old, the couple got married in 1995 and moved to Florida as Geof served with the
U.S. Navy Blue Angels
, a flight demonstration squadron of the United States Navy. He served as a legal yeoman and reached the rank of petty officer third class. After his time in the military, Geoff was employed as a drill instructor at Rebound Camp Kenbridge where he worked rehabilitating troubled teens.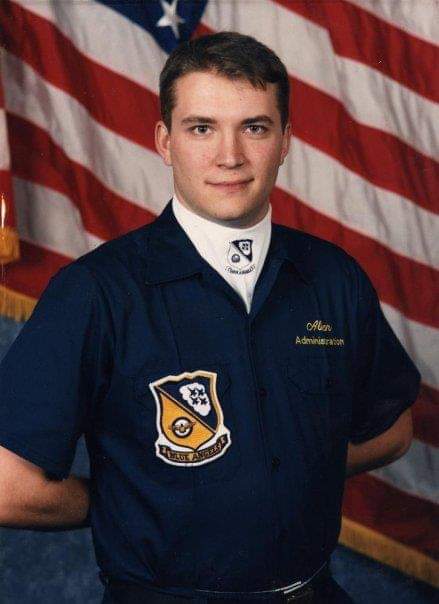 However, after the couple moved back to Virginia, Geof's father tested positive for HD.
The decision to get genetically tested is difficult to make. Each year, 5-10% are tested. It is never the right or wrong decision to be tested. There are people that see no benefit in knowing that they will develop the disease while others want to know in order to make informed choices about their future. It can take up to several weeks to receive your results from the genetic testing center.
"We were rattled, to say the least as Geof and I lived under the premise that he was going to be okay because his dad was okay," Shannon explains. "The Allen family never spoke of HD, but it was always the elephant in the room. Geof and I spoke about it frequently. We planned for the worst while hoping for the best. The threat didn't consume us, yet we gave it the respect it deserved. We continued to live a full life."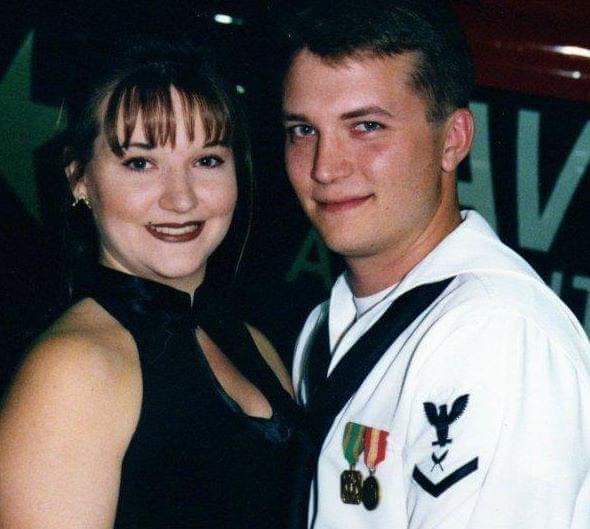 He would then serve as a Virginia Tech Officer and played an important role in the community. He would establish a student police academy where Virginia Tech students could explore a career in law enforcement.
There have been documented cases of people with HD having difficult interactions with law enforcement because their symptoms are misidentified, misunderstood, or mishandled. To read more,
click here
In 2007, Geoff was awarded the VTPD Medal of Valor for his efforts in the Virginia Tech mass shooting. This is the highest honor bestowed on a Virginia Tech officer. In 2009, he received the President's Award for Excellence which is awarded to a Virginia Tech employee who made extraordinary contributions to Virginia Tech by consistent excellence in the performance of their job.
In 2011, Geoff was awarded the Meritorious Service Award for his actions surrounding the tragic death of a fellow officer. In 2013, he was awarded the Vice President's award in recognition of exceptional service to Virginia Tech. In 2014, he received the Life Saving Award for his bravery and quick response following a motor vehicle accident in which he was able to revive a victim of the crash.
"Geof was living his dream as an officer at the Virginia Tech Police Department and I continued to pursue my doctorate in psychology," said Shannon. "But, despite our best efforts to move away from the threat of HD, it kept showing itself, first in the deaths of his uncles, then in the deaths of his two younger cousins, and finally in Geof."
Symptoms include personality changes, mood swings, depression, forgetfulness, impaired judgment, unsteady gait, involuntary movements, slurred speech, difficulty in swallowing, and significant weight loss.
About five years ago, Geoff started to show HD symptoms which included angry outbursts, mood swings, and frustration. He made his co-workers aware of HD and wanted them to be on the lookout.
In 2022, Geoff's symptoms progressed to the point where Shannon did not recognize her husband. On January 17th, 2022, Geoff took his own life.
"I really believed that we would be the ones to win this battle," Shannon explains. "Together we were invincible and unstoppable. I just knew if anyone could beat HD it was us. I was ready to fight for him. My husband was an extraordinary man. He lived a full life, one that I wish would have been longer. He lost his battle, but I still have fight left and I will keep fighting and keep talking about HD until there is a cure. I will fight in his memory. I will fight for the only surviving Allen, my brother-in-law Josh. I will fight for those who have passed and those and their caregivers bravely confront this disease."

Shannon has a message for the HD Community:

"As I walk through my grief, I will honor my husband's life by standing with HDSA as they progress towards a cure and work to support those bravely confronting this disease."
###
Huntington's disease (HD) is a fatal genetic disorder that causes the progressive breakdown of nerve cells in the brain. It deteriorates a person's physical and mental abilities during their prime working years and has no cure. Every child of a parent with HD has a 50/50 chance of inheriting the faulty gene. Today, there are approximately 41,000 symptomatic Americans and more than 200,000 at-risk of inheriting the disease. The symptoms of HD are described as having ALS, Parkinson's and Alzheimer's – simultaneously.
The Huntington's Disease Society of America is the premier nonprofit organization dedicated to improving the lives of everyone affected by HD. From community services and education to advocacy and research, HDSA is the world's leader in providing help for today and hope for tomorrow for people with HD and their families.
HDSA was founded in 1967 by Marjorie Guthrie, the wife of legendary folk singer Woody Guthrie. Woody died from HD complications when he was only 55 years old, but the Guthrie family legacy lives on at HDSA to this day.
To learn more about Huntington's disease and the work of the Huntington's Disease Society of America, visit www.HDSA.org or call 1(800)345-HDSA.
This is a story featuring a personal experience with Huntington's disease. If you would like to have your story told please contact Matthew Santamaria at msantamaria@hdsa.org